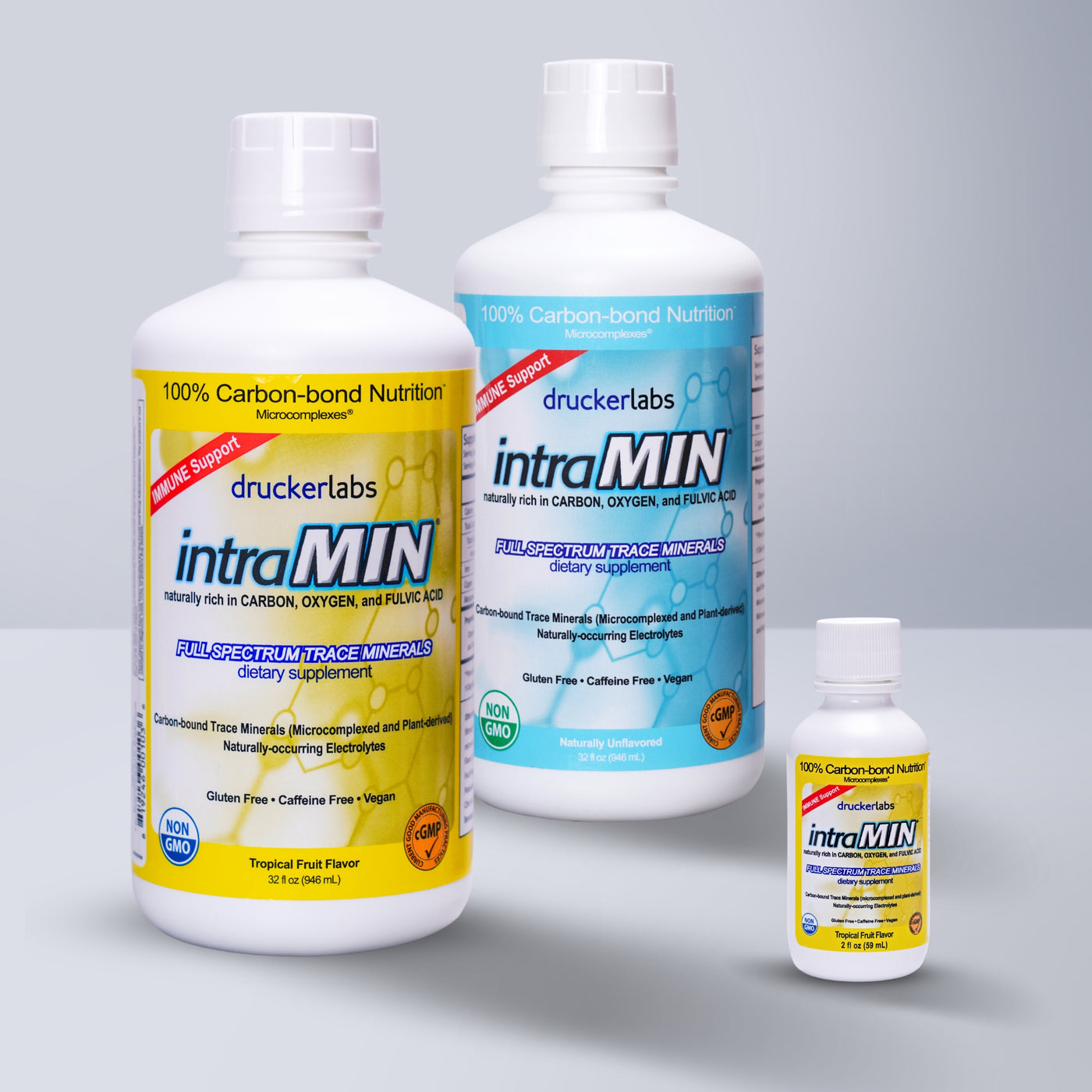 IntraMIN®
Harnessing the power of our intraCELL Technology, intraMIN is meticulously crafted. This groundbreaking Cold-Fill process preserves the trace minerals' optimal nutritional potency while organically enriching them with fulvic acid sourced from nature.
In just a one-ounce daily serving, intraMIN provides Carbon-bound trace minerals and natural electrolytes. These support various bodily processes, including endocrine, brain, and nervous system functions. The formulas ensure easy assimilation and are suitable for those with chemical sensitivities.
An impeccable partner to intraMAX, intraMIN steps in with supplementary minerals, offering vital reinforcement for both the immune system and muscle performance. Additionally, intraMIN serves as a natural energy reservoir, perfectly aligning with pre/post workout needs.
Shop IntraMIN Products